Local, National, and International Magazines
Our property advertising opportunities leverage many of the world's most well-known media publications to enhance local marketing initiatives and drive awareness in the global markets we serve.
​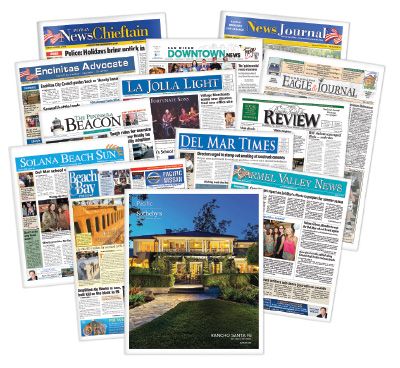 Multi-Paper Insert
Our monthly insert is a free-standing newsprint magazine that is distributed within many different community newspapers every month, ensuring your home will be seen in a variety of San Diego's niche markets: Beach & Bay Press (Pacific Beach, Mission Beach), Carmel Valley News, Coronado Eagle & Journal, Del Mar Times, Downtown News, Encinitas Advocate, La Jolla Light, Peninsula Beacon (Ocean Beach, Point Loma) , Poway News Chieftain, Rancho Bernardo News Journal , Rancho Santa Fe Review, and Solana Beach Sun.
UT Real Estate
SAN DIEGO'S WEEKEND REAL ESTATE GUIDE. With circulation of 302,000, The San Diego Union Tribune has the largest readership of any publication in San Diego County, and nearly 60% of its audience owns a home. Our full-page ad is prominently placed on page 3 in the weekly real estate guide.
San Diego Business Journal
Provides business news to CEOs, executives, senior managers and other decision-makers who make up the most influential audience in San Diego. With over 45,000 readers per week in print and 42,000 daily eNews subscribers, the San Diego Business Journal reaches a targeted audience comprised of San Diego's most dynamic industries, from real estate and finance to law and science. 86% of SDBJ readers own a home with an average home value of $913,000 with 84% of readers earning more than $250,000 annually.
UT Coastal
This San Diego union tribune insert reaches San Diego's most affluent coastal residents. Delivered to over 43,000 homes along the coast each month, with additional distribution in racks at local stores and real estate offices. Electronic edition stays live for 30 days on UTSanDiego.com.
Dream Homes
Dream Homes is the pre-eminent source for distinctive properties in San Diego. Dream Homes' 14,000+ targeted monthly print distribution reaches the million-dollar home buyer market in upscale neighborhoods, newsstands, hotels, retail stores, salons, shopping centers, car washes, real estate offices and car dealerships. Copies are direct mailed to the wealthiest homeowners in Rancho Santa Fe and delivered door to door to the most expensive homes in La Jolla and Coronado. Every San Diego issue also is distributed in Beverly Hills.
Sotheby's Magazine/Art & Home
Sotheby's Magazine/Art & Home is the literary collaboration presented by the Sotheby's International Realty brand and Sotheby's auction house. This stunning magazine enriches readers with sophisticated content related to the art and real estate worlds, features editorial showcasing Sotheby's International Realty listings, and includes a regular property gallery providing advertising opportunities. This magazine publishes with two covers. Auction clients receive this content with the Sotheby's Magazine cover, while Sotheby's International Realty Affiliates receive copies with the Art & Home cover for distribution in offices.
RESIDE® Magazine
RESIDE magazine is produced by Sotheby's International Realty and is the celebration of home, art and living. Each issue combines rich lifestyle editorial while showcasing extraordinary listings only represented by the Sotheby's International Realty network. RESIDE is published as highly targeted regional editions, providing readers with exclusive relevant content, while allowing you to geographically target the advertising for your listing.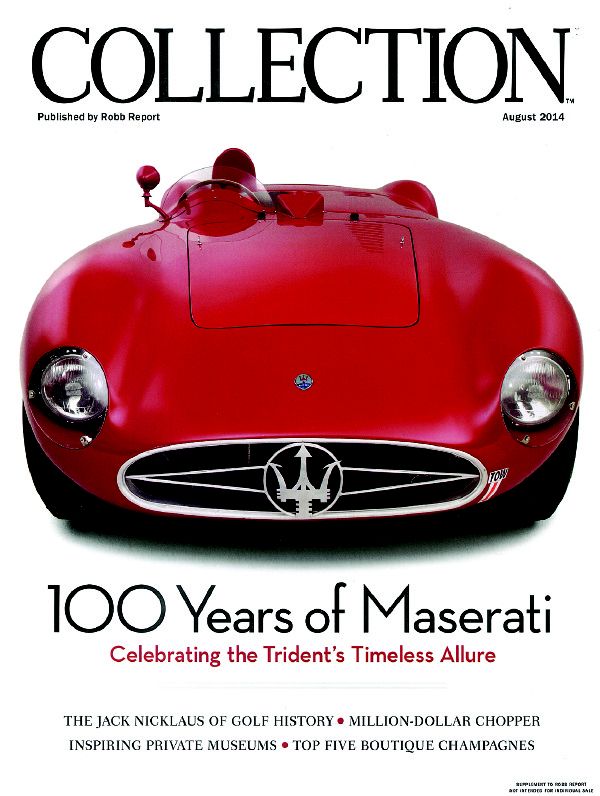 Robb Report
For 40 years, Robb Report has served as the authoritative voice in the global luxury market. Influencers and opinion leaders look to Robb Report to discover the world's finest products, services, and experiences through both editorial and advertising. Synonymous around the world with affluence, luxury, and the best of the best, Robb Report attracts a discerning audience who share the same appreciation and desire for quality, artisanship, heritage, fine design, and exclusivity—core elements that define luxury. A unique combination of high standards coupled with influence and spending power makes the Robb Report audience the ideal target for the world's top luxury brands.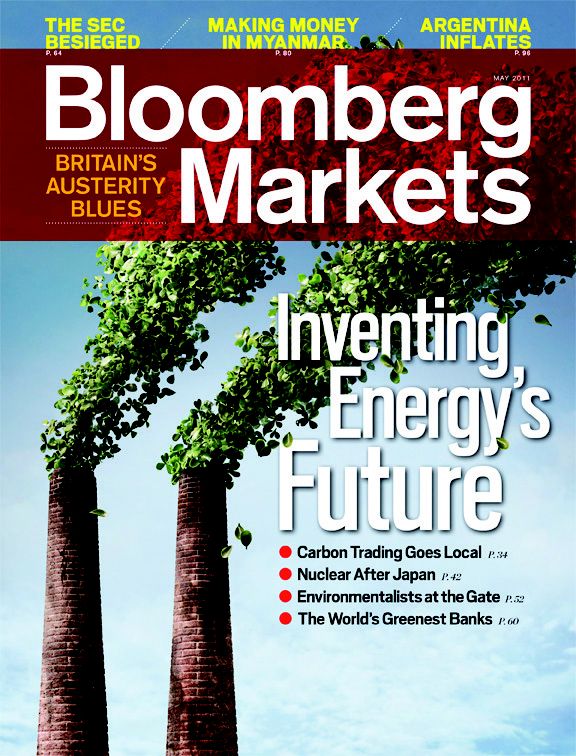 Bloomberg Markets
Bloomberg Markets is the highly read magazine of the "Global Financial Elite," serving 96% of Bloomberg Terminal Subscribers including banks, brokerages, hedge funds, government agencies and other arms of the financial industry. Readers are ultra-affluent and influential; they take the lead in decision-making and are among the first to buy new products or services. Market readers are professional global citizens who live the ultimate luxury lifestyle driven by their discerning tastes and exclusive experiences. Our cooperative advertisement is an impactful, 2 page-full color insert reaching over 75,000 international hedge fund and finance professionals.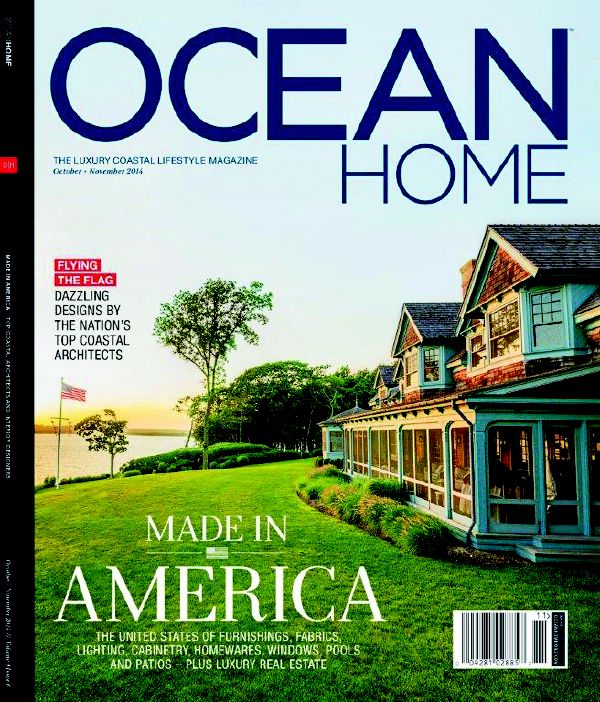 Ocean Home Magazine
Ocean Home puts the luxurious lifestyle of oceanfront living into the palms of their readers' hands. From high-end developments in the Caribbean to private beachfront estates in California, Florida, New England and everywhere in between, Ocean Home not only unveils the dream homes of the world's wealthiest real estate investors, but also reveals the best travel destinations, the top designs for ocean homes, and interviews the key players in the next generation of luxury oceanfront living.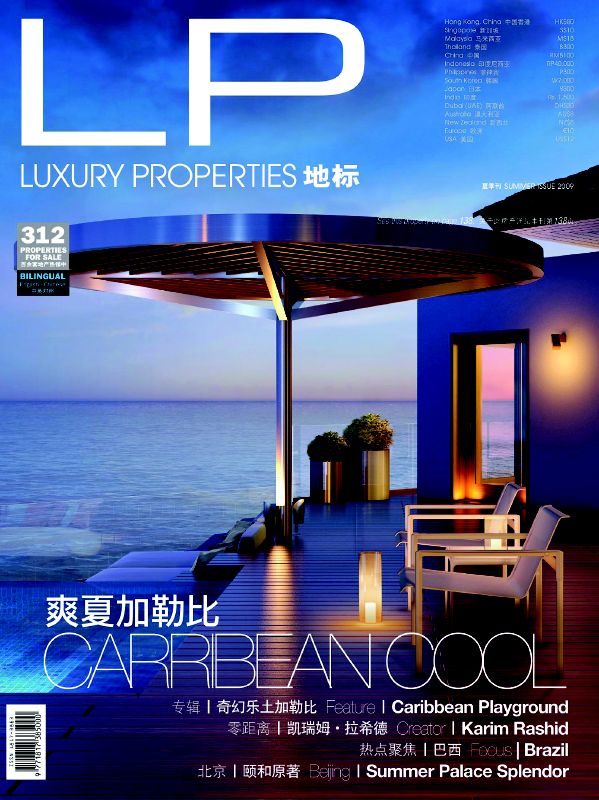 Luxury Properties
Established in 2004, Luxury Properties has positioned itself as the premier publication for international luxury real estate in Asia and beyond. LP, offered bilingually in English and Chinese lifestyle magazine is the preferred choice for investors looking to purchase outstanding properties in the Asia-Pacific region and worldwide. In addition to a comprehensive portfolio of luxury listings, each issue features sought-after communities, emerging luxury markets, news and analysis, design trends and other advice for high-end buyers.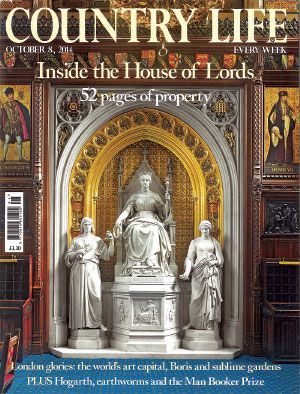 Country Life
Published weekly in London, Country Life is the United Kingdom's market leader for property advertising. It is the ideal venue for advertising prestigious property to a readership of internationally affluent home buyers in more than 60 countries. Country Life readers are high-net worth individuals: 43% of readers own 2 or more homes and 89% of readers find Country Life influential in their property buying process.
Premier Magazine
With 20,000 print distribution monthly, Premier keeps readers updated on what is happening in the market, reports the latest news in the mortgage industry, and offers the latest trends in home design and décor. It is distributed to luxury hotels, private golf and country clubs, executive airports, high-end retailers, salons, boutiques, yacht clubs, car dealers, interior designers and furniture stores around San Diego County, as well as top-producing real estate offices.
San Diego Home/Garden Lifestyles
The region's prime source for all things related to interior design, fine furnishings and exquisite gardens. For more than 30 years, SDHG has offered award-winning editorial features on fine architecture, interior design and gracious living in and around San Diego. Every month, its editorial and advertising reaches over 180,000 of the most affluent and discerning readers in the region.